PTC500S
דגם: The Future of Tracking
Professional Auto Tracking Camera
The PTC500S integrates auto tracking, Multi-Presenter Detection, and streaming with a superior dual lens tracking design.
Boasting a PTZ camera with a powerful 30X optical zoom and a secondary 120° FOV panoramic camera, the PTC500S stably captures full HD 1080p video without the need for a camera operator.
Up to 30X Optical Zoom
Featuring a PTZ camera with market-leading 30X optical zoom, the PTC500S sports a 350° pan and 120° tilt radius that are perfectly suited for large classrooms or auditoriums. Full HD 1080p 60fps video and a powerful remote autofocus function track the moving presenter more precisely and display important details more distinctly. Capture the full joy of the classroom with the most realistic and dynamic image quality.

No Extra Devices Needed
Exclusive algorithms enable the PTC500S to automatically track a presenter's face and movements. Speakers are free to walk around the classroom without wearing any accessories to give guidance and solve problems for students, ensuring quality education. With no need to worry about the connection restrictions, charging security, or added expense of a wearable device, you can focus on building zero-distance interactive teaching.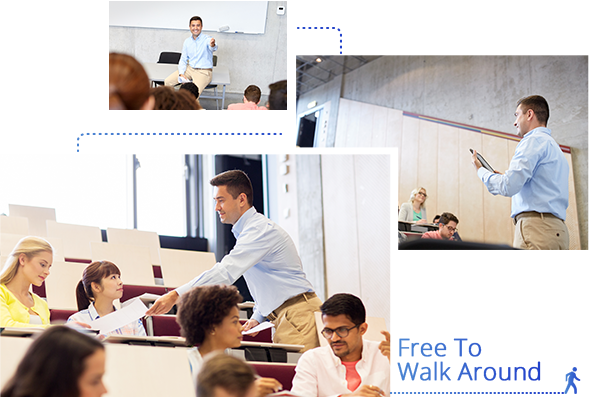 Dual Lens Design
A dual lens design integrates a PTZ camera with a super-wide 120° FOV secondary camera to track the speaker and capture a panoramic view of the classroom at the same time. Also, enable and adjust PIP mode while capturing to simultaneously view the speaker and the rest of the room. Clearly present every detail of the lesson and never miss a teachable moment.

Multi-Presenter Detection
Industry leading Multi-Presenter Detection accurately tracks when there are two or more people in the effective area. This feature allows teachers to conduct group discussions, quiz contests, interactive games, and more. Use one camera to capture every detail of every learning situation.

*Multi-Presenter Detection only works in Wide Area Tracking and Stage Tracking modes.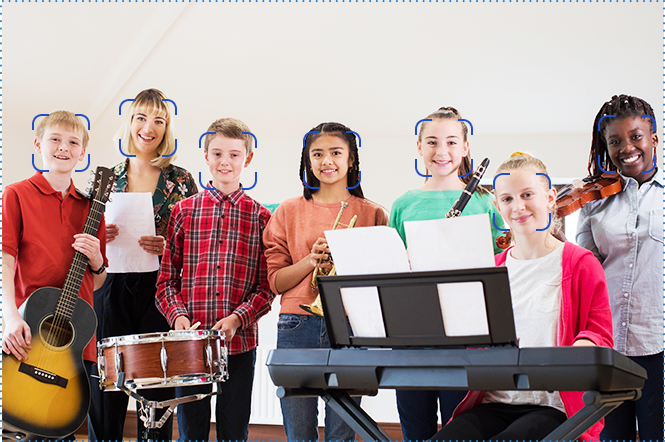 Segment Tracking
Never Miss The Content
Segment Tracking enhances your ability to capture content on multiple displays. Create up to 4 Content Zones to perfectly capture the content on display rather than the presenter.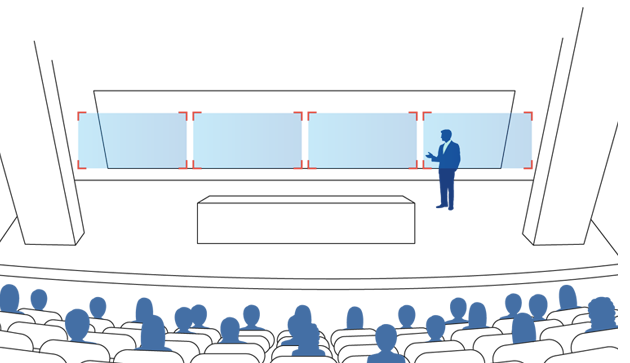 Stage Tracking
Create Perfect Video
Get high-quality, hands-free video streaming and recording with Stage Tracking. Fluidly track your target with Effective Zone settings allowing for up to 8 blocking zones to capture strategic, professional-looking video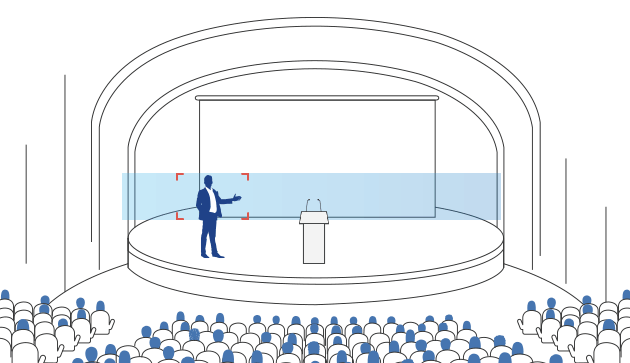 Wide Area Tracking
Capture Every Interaction
Track your target everywhere with Wide Area Tracking. This feature provides presenters the flexibility to leave the stage and interact with a crowd or students, all while being continuously tracked even if obscured by other people or objects.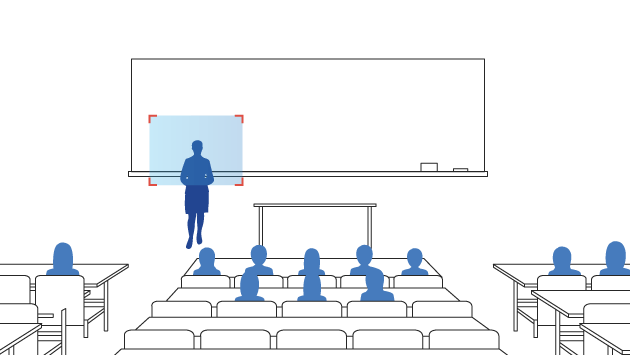 Specs
PTZ Camera

Image Sensor: 1/2.8" 60fps low lux CMOS sensor

Effective Picture Elements: 2 megapixels

Output Resolution: auto, 1080p/60, 1080p/50, 1080i/60, 1080i/50, 1080p/30, 720p/60

Optical Zoom: 30X

Digital Zoom: 12X

Lens Focal Length: f = 4.3 mm (wide) - 129 mm (tele)

Iris: F = 1.6 (wide) - 4.7 (tele)

View of Angle: DFOV = 76° (wide) - 3° (tele)

Minimum Illumination: IRE50 0.47 lux (60fps) ; 0.23 lux (30fps)

Preset Number: 10 locations by remote (256 via RS232)

Minimum Working Distance: 1.2 meter at tele-end (30X) ; 0.1 meter at wide-end (1X)